Singles Travel to Russia and meet Russian women?
Meet singles in Russia: Russian Bride tours
Russian women are gorgeous. They are not only beautiful but intelligent too and serious about their relationships. Men who date Russian women are all praised for them. Do you want to date Russian women? Where would you meet Russian women for dating? Of course, in Russia. So, it would help if you traveled to Russia. The country is situated on another continent, and having different immigration laws and cultures makes it necessary for you to know how to travel to Russia easily.
Plan your singles trip to Russia
Where do you want to go in Russia? Moscow and St. Petersburg are the major cities in Russia that get the most foreigners. However, other cities like Samara and Omsk are popular too. You can meet beautiful Russian women in Russia. There are plenty of flights that connect these cities to major cities worldwide. Deciding where and how long you would go to Russia would be best. Once your initial plan is ready, you must apply for a visa and book your flight. Traveling by train is another option which is more romantic but time-consuming. Before applying for a Russian visa, complete the details to prepare all the necessary documents. Travel companies may also help you in this regard. It is better to learn about customs regulations and not pay extra tariffs.
Get flight tickets to Russia
Your visa is ready, and so is your plan. Now you need flight tickets to enter this lovely country. Get flight bookings on your own and save your money. Choose flights with fewer stopovers. Flights with many airport changes take more time and cause fatigue and stress. You may have to shop around for cheap flights with fewer stopovers. Instead of doing this yourself, you can hire travel agents and tell them about your requirements. Trusted and registered agents keep your interest in mind while booking flights. Of course, you must go round trips to save money.
Remain connected through Russian cell phones
Cell phones have become our primary necessity. Moreover, if you travel to Russia to date women, you need a mobile to contact them and fix dates. So, a cell phone is necessary while you are in Russia. Will your U.S. or U.K. cell phone work in Russia? Most probably not. Even if they do, international roaming charges may burn a hole in your pocket. So, it is a better idea to get a local cell phone.
Book a Hotel in Russia
There are plenty of hotels in Russia, both luxury and budget. You must book hotels according to your budget but check the amenities and locational advantage before paying any money. You may contact local travel agents to book hotels or search the internet and make prior arrangements.
Where to go to in Russia
You may want to travel to other parts of Russia to explore the country. This is always a great idea as you can learn more about the place and the people. Try to gather more knowledge about the country and its cities. For example, it would be better to travel to warmer parts of the country during the winter. Sochi, situated on the coast of the Black Sea, is a friendly place with a Mediterranean climate. You may also choose to travel to the country during the summer.
Learn some Russian words
I know this is easier said than done. Learning a new language is difficult, but you can pick up a few phrases and standard terms. This would help you communicate with the local women. Moreover, your Russian girls would be impressed by your interest in their language.
Some Russian phrases:
Hi! = privet!
Good morning! = dobraye utra!
Good evening! = dobriy din!
How are you? = kak dela?
I'm fine, thanks! = harasho!
Good = harasho
Thank you! = spasiba!
Goodbye! = paka
Learn a few Russian customs and traditions
Again, this would come in handy while dating the women there. If you knew their customs and traditions, you would not be caught on the wrong foot. It is also fun to learn about customs and practice them.
What about dating women in Russia?
Now comes the most exciting part of the tour – dating Russian women. Where would you get Russian girls for dating? Online dating sites can help. Get registered in them and find ladies who are ready to date foreigners. Russia as a country is huge, with many noted landmarks. You would love its climate, people, food, and drinks. The women are sensual, intelligent, liberated, and ready to mingle. Your Russian trip would help you find many beautiful Russian women who would give you company and make your life romantic.
Russian marriage tours are an excellent way to meet women
Love is a medium of communication that does not need the soul to understand the beats before it dances to its rhythms. Seeking somebody to love and marry is a challenging feat. The fundamental truth about marriage is that someone is made and intended for everyone. Have you searched your community for a lady to propose to and discovered none? It's time to embark on a marriage tour to Ukraine and Russia, where you will find the dream girl. Ukraine and Russia are well-known for having many lovely ladies. Whatever your description or ideal of beauty is, Ukrainian and Russian ladies have it. You will undoubtedly meet your ideal wife in one of those areas.
Best marriage tours to Russia and Ukraine
A marriage tour to Ukraine and Russia is a vacation to these countries, and an interpreter and guide will accompany you. A romance tour allows you to explore Ukraine and Russia in person. You get to watch the stunning Ukrainian and Russian women live, so seeing is believing. A Foreign Affair will take you from your location to Ukraine and Russia, greet you at the airports in your destinations, assist you in finding a hotel, and provide effortless movement around Ukraine and Russia.
Personal tours to Ukraine and Russia
Since your primary goal is to meet potential brides in Ukraine and Russia, remember this when planning your itinerary. Before your trip to Ukraine and Russia, you'll be given the dating profiles and contact information of the women you'll meet there. Additionally, you'd have access to the women's profiles and could set up meetings with any of them you were interested in meeting up with. Your romance tour package for your fiancé was a visa kit, which included all necessary paperwork and information. On a Russian bride tour, the social events provide food, drink, and the like for the socials while on these gatherings. You do not have to pay for the women's meals or beverages at certain social events. The dating parties and events will be held in a hotel's conference room or other suitable location. At the socials, you'll be more than enough to attract the attention of any woman you'd like to meet. It's possible to complete between 50 and 200 Russian brides-to-be on a single bride-to-be tour. Meeting the woman of your dreams in Ukraine or Russia will be an exciting experience and a once-in-a-lifetime opportunity.

Romance Tours Cities: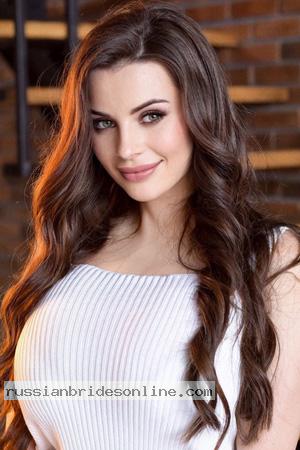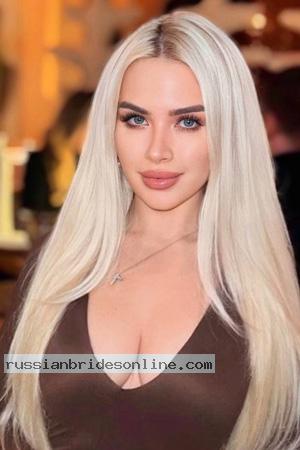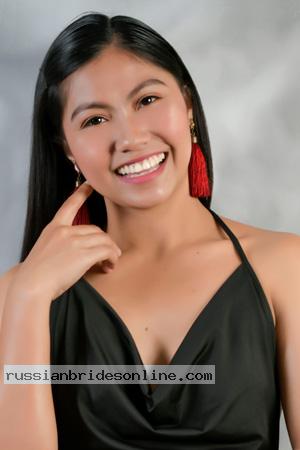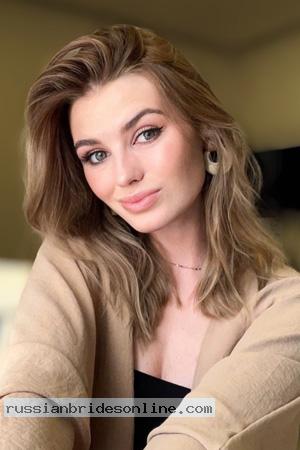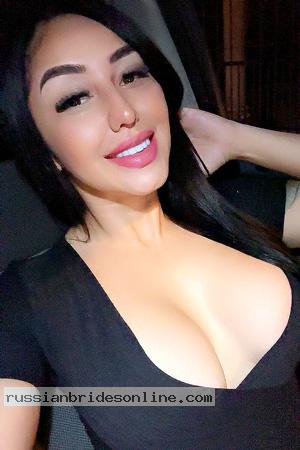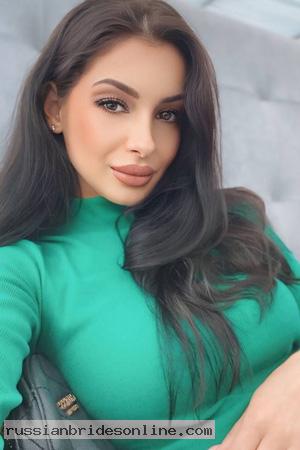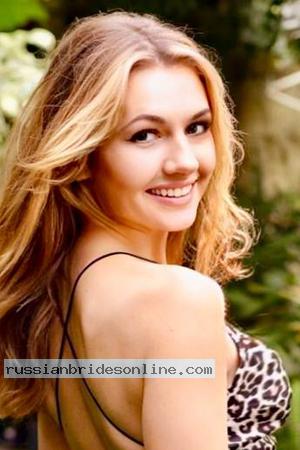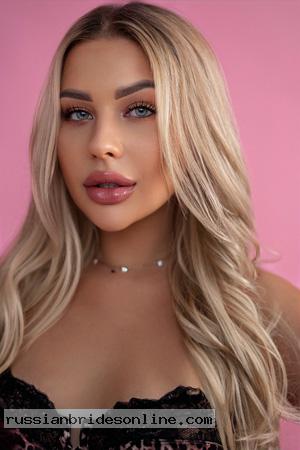 200+ New Beautiful Russian Women Added Every Wednesday –
More NEW Foreign Women >>
Conclusion
After deciding to use our website as your partner on the journey to finding love, you will, in summary, be eligible for many advantages. A Western guy can meet a beautiful woman in Russia who may one day become his wife and make him the luckiest guy on the earth through Russian romance tours. After participating in the trips, a man from any country will be in love with a Russian woman and the country itself. You will always be thankful to yourself for traveling overseas, and a fantastic and faithful Russian girl will become your good girlfriend who will always surround you with love and affection. This will make your time abroad one of the best decisions of your life.
FAQ
What makes dating a Russian woman a good idea?
Russian women are known for their stunning appearances and enticing personalities, qualities that make them excellent partners and conversationalists. Dating a Russian woman is the best way to understand being in a genuine relationship. These women are independent and capable of accomplishing things independently; however, if they have the support of men, they are capable of anything. If you're looking for a Russian bride, there's no better place to look than Russia. Russian women are known for their wisdom, breadth of knowledge, and ability to converse on various subjects.
Where can I find a girl from Russia to marry?
Visit RussianBridesOnline.com if you have the misconception that it is impossible to marry a Russian girl if you first try to meet her online. This dating website is the most popular choice for men from other countries because it has many available single Russian women and emphasizes long-term partnerships.
Which country is the best for marriage tours?
It's interesting to note that the first romance tours were established in Russia, but these days there are so many tours available that you won't be lacking for choice. Despite this, Russia continues to be the most sought-after location, as women from this country have a well-deserved reputation for being wonderful wives, excited lovers, and caring women. If you'd like, you can also participate in marriage tours to Russia today.
Should you give serious thought to taking a Russian bride tour?
Even though there is no assurance that your first romantic tour of Russia will lead to a romantic partnership, you can rest assured that it will provide you with unforgettable experiences and the opportunity to immerse yourself in Russia's vibrant culture. Agencies provide clients with everything they need for a pleasant stay, including accommodation, airfare, events, and women to interact with. You should give it a shot and see how well it generally works for you.
What are these romance tours to Russia?
These tours are organized by dating services with the participation of Russian women who seek men from abroad. The fact that these are not sex tours is the most critical detail; every attendee intends to wed and plans to start a family in their country.
What are the advantages of taking a dating tour in Russia?
Traveling to Russia as a foreign man hoping to meet a Russian woman can be intimidating; however, if you take part in a romance tour, you will have a much easier time finding the woman of your dreams among the stunning locals. In addition, you will have the chance to travel to well-known tourist destinations in Russia.
Do Russian bride tours work?
These romance tours are not guaranteed money-back, but many Western men report they are fruitful. You can connect with Russian women better if you meet them in a more natural environment.
How much does it cost to go on a romance tour to Russia?
Are you looking for a single Russian woman? The next thing to think about is the price of a Russian bride. Russian bride tours may seem pricey compared to online dating, but remember that these trips include lodging, visas, food, and other essentials. The cost of Russian romance tours will vary depending on the extent of the inclusions. The bare minimum right now may be $4,000. Prices could reach $20,000 if many different services are included. Because you have the opportunity to meet potential Russian partners, the cost of these tours is well worth it.
Where can I make reservations for a Russian dating tour?
You can book a Russian dating tour by going online to the website of a marriage agency. Read the testimonials, weigh the advantages and disadvantages of the various tour companies, and pick the one that offers the best overall experience. Why should you go with Loveme.com? You can search multiple profiles on Loveme.com to find the woman of your dreams. After that, their staff will schedule a one-on-one meeting between you and the woman you choose. A romance tour allows single men to meet potential spouses or partners from other countries. Meeting trustworthy and dependable women looking for love is essential to a good romance tour.
(Visited 515 times, 1 visits today)
AFA-romance tours Best dating tours to Russia free russian personals Meet Russian women during your travel Russian mail order brides Russian Romance tours