Colombia and Latin America…paradise to find love
Meet Colombian women – Colombian Dating
Colombia is a beautiful destination for eco lovers, young tourists, and travel enthusiasts. Colombia has more than 300 beaches along its Pacific and Caribbean coasts. For beach lovers, it is an ideal place. There are different types of beaches in Colombia. There are some beaches where you can relax, and there are also beaches where you can have a lot of adventure. The lush rainforests and the beautiful mountains of Colombia make it an ideal place for vacation.
Another fantastic thing about Colombia is the coffee plantations that you can see there. There are also plenty of festivals in Colombia throughout the year. The food and nightlife of Colombia are also worth mentioning. The extravagant nightlife of Colombia and their delicious cuisine also makes it a beautiful travel destination.
Apart from all these, you can find gorgeous women in Colombia. This is the perfect place to date a beautiful lady if you are single. Women in Colombia always take care of their appearance and are very friendly. Latin women love to sing, dance, and mingle with people. It will be even better if you know a little bit of Spanish. There are plenty of romance tours to Colombia and singles tours to Latin America arranged by Romance tours Colombia.
Colombian brides – Meet Colombian girls for marriage
Barranquilla is one of the most sparkling cities in Colombia. It is mainly famous for the sexy and beautiful Latin women found there, crowned Miss Colombia plenty of times. You can find different girls in Barranquilla, both with brown and white skin. Colombian women have unique personalities that would attract you more to them. The romance tours to Barranquilla include airport pick up, accommodation in the hotel, daily breakfast, city tour, personal introductions to at least 100 Latin women, social events, free internet access, Shiva bus, and great hospitality.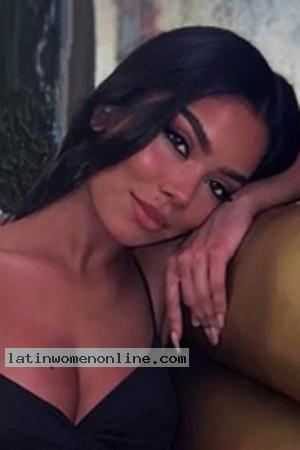 Beautiful Colombian women can also be found in Cartagena, a stunning city of Colombia. The men who attend the South American tours are always mesmerized by the women from Cartagena. These women are not only beautiful but also sincere and genuine. The Latin women dating in Colombia always mesmerize men with their charm and beauty.
Cartagena is a romantic city where you can walk with a beautiful Colombian woman on a moonlit beach. There are plenty of romantic possibilities in Cartagena. The romance tours and single tours arranged by Latin Dating Tours will turn your romantic dreams into a reality by introducing you to the most beautiful women. The romance tours to Cartagena include two large socials, airport pick up, hotel accommodation, plenty of personal introductions, complimentary interpreters, daily breakfast, city tour, and good hospitality.
Latin women tours – Singles vacation tours
Thus your South American tours can be more exciting and exciting with the company of beautiful Colombian women. You can enjoy the enchanting beauty of Colombia, and at the same time, you can find the love of your life. If you are single and want to find love, then attend the romance tours to Colombia and single tours to Latin America. Meet women during our romance tours. Colombia is the ultimate paradise to find love and beauty.
Latin bride tours 2022
Tour Cities
From
To
Days
Cost
Barranquilla
August 5
August 11
7 days/6 nights
$2400
Barranquilla
August 5
August 14
10 days/9 nights
$2900
Barranquilla
August 5
August 18
14 days/13 nights
$3400
Medellin
August 12
August 18
7 days/6 nights
$2400
Medellin
August 12
August 21
10 days/9 nights
$2900
Medellin
August 12
August 25
14 days/13 nights
$3400
Costa Rica

September 30

October 6

7 days/6 nights

$2395

Costa Rica
September 30
October 9
10 days/9 nights
$2995
Costa Rica
September 30
October 13
14 days/13 nights
$3495
Peru
October 21
October 27
7 days/6 nights
$2495
Peru
October 21
October 30
10 days/9 nights
$3195
Peru–Machu Picchu
October 21
October 30
10days/9nights
$4895
Cartagena
October 28
November 3
7 days/6 nights
$2395
Cartagena
October 28
November 6
10 days/9 nights
$2995
Cartagena
October 28
November 10
14 days/13 nights
$3495

Dual Romance Tours

Barranquilla – Medellin
August 5
August 18
14 days/13 nights
$4495
MEET COLOMBIAN BRIDES IN REAL LIFE ON A COLOMBIAN BRIDE TOUR
 Meet lovely single ladies on your Colombia romance tour
(Visited 186 times, 3 visits today)
Beautiful Colombian women Colombia Dating Colombian Singles Tours Latin Marriage Tours Latin Romance Tours Colombia