Filipino Bride Tours to Davao in the Philippines
Romance Tours to the Philippines
A romance tour to the Philippines' Davao City can change your life magnificently. The Philippine islands are so beautiful that you will surely be delighted. In addition, you will cherish something during this journey to meet the exotic and fascinating women of the Philippines. Singles tours to Davao City, the Philippines, are arranged by A Foreign Affair. Romance tours are a way to interact with beautiful Philippine women. The best thing about the charming women of the Philippines is that they all know English. Thus, there will be no communication problem as the Philippines' primary language is English. Women of the Philippines are bright, beautiful, and loving. They are looking for love. If you impress a Philippines woman, she will always be loyal and love you forever.
The Philippines is where to fall in love with beautiful Filipino women. Almost all women residing in Davao City are well-educated, English-speaking, and dynamic. Davao City is fast-paced, but it also provides lots of relaxation. The outdoor locations' astonishing beauty can offer refreshment and contentment. Davao City is a metropolis comprising more than 1.5 million people. You can also visit Cebu, another excellent location in the Philippines. It is a developed province of the Philippines and includes golf courses, white sand beaches, five-star hotels, casinos, and shopping malls. The Philippines is a beautiful, lush paradise. The beauty of the place and the women would indeed enchant you.
Filipina bride tours
A romance tour provides excellent facilities such as airport pickup, hotel accommodation in Davao City and Cebu (if you wish to visit this location too), personal introductions, daily breakfast, city tours, fantastic hospitality, and two large Socials. You can interact with the gorgeous women of the Philippines in these two Socials. The Filipino women attending the Socials will wait to meet and talk with you. This romance tour lets you make dinner reservations and arrange a date if a particular woman catches your fancy in the Social. If you want to go for a day excursion, you will get that facility too on this tour.
If you decide to go on this single trip to Davao City in the Philippines, you will have the best time of your life.
Asian romance tours 2023
Meet hundreds of Philippine women on our dating tours for single men to the Philippines

Asian Romance Tour Schedule 2023
If you can't make a tour date, try our Asian romance tours, anytime! Click here for more information about our Asian Club.
Asian Individual Club Tour
You can take advantage of our Asian Club Individual Services for specific cities. These cities offer great travel destinations and a fantastic selection of women ranging from the classic girl next door to the women that qualify for world-class model status. We invite you to meet for the possibility of marriage these beautiful women.
We currently offer tour services in the following:
Cebu Philippines
Davao Philippines
Bangkok Thailand
Shenzhen China
Chongqing China
Your Individual Club Tour Includes
Airport-Pick-Up
AFA staff will meet you at the airport, escort you to the Hotel, check into your room, and familiarize you with the location.
One-on-one Introductions
AFA bilingual staff members will perform up to 3 one-on-one introductions daily at our local office in your selected city. After a brief introduction period (up to 15 minutes per intro) you may wish to conclude the interview, or you may want to move to a more casual setting such as a restaurant or coffee shop. This informal and public setting will provide an atmosphere where the women can feel relaxed and will help to enhance communication. If you choose the cafe, you should be prepared to pick up the check for yourself and your guest. Translators are available for additional fees if necessary.
On-going Introductions for 7, 10, or 14 days
You will have access to the AFA Women's Catalog in hard-bound edition. You may stop by the office any time during regular business hours (Monday through Saturday, 9:00 am till 7:00 pm), browse through the pages of large glossy photos, and read the accompanying profile text.
Fiancee Visa package ($93.45 value, US citizens only)
The Fiancee Visa package is a step-by-step guide designed to help you successfully and correctly complete the paperwork necessary to submit to the INS for your fiancée's visa. It is a must-have reference if you are considering taking a spouse from a foreign country.
One month Platinum Membership ($95.00 value).
100 OFF ANYONE_TIME attendance at any Romance Social event.
Choose to attend any AFA Romance Social worldwide and receive $100 off the event. If available during the time of your travel.
Courtesy Service
Our staff members will be available at the office during regular business hours to answer questions and help with questions you may have regarding women, their city, country, or local customs.
New Women Applicants and Profiles
As an Asian Club Member, you will have first choice and daily access to the new applicant profiles as they arrive in our office.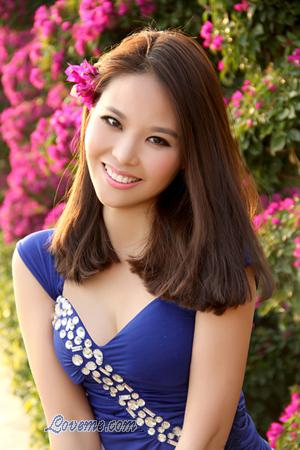 Davao Women Singles Tours
Meet Davao women during your Philippine singles tour, where you will meet hundreds of single Filipino women on your exciting international dating adventure.
On our Davao romance tours, you can experience one of the most developed and tourist-friendly areas in the Philippines, along with the natural beauty of the Davao woman. Many of these appealing, elegant, and attractive Filipino women sign up for the chance to experience international dating and all its potential. These attractive Asian women are primarily concerned with building a family and finding a life partner.
Here are some of the reasons why you should be excited about the prospect of meeting them in Davao:
During your overseas dating experience with Davao women, their class, exoticism, and relaxed disposition will make you feel cozy and joyful.

The fact that they seek a man like you should make you feel extremely fortunate. The fact that hundreds of Davao women are searching for you at our social events should make you thrilled.

Those spend their time doing what they enjoy and wish to accomplish. Davao women desire a happy relationship and marriage and love their husbands. Finding a spouse and starting a family is the most significant achievement in the eyes of Filipinas, who view it as the most significant milestone in their lives.

Typically, single Filipino women at our social events cite fidelity as the quality they find appealing in a man. When a Davao woman finds the trustworthy and dependable man she has been seeking, nothing, not even distance, can prevent her from committing herself fully to the relationship.
Why are Davao women curious about you?
Filipina women value adulthood more than anything else. A Filipina's primary concern is her family. She only lacks your company to begin the path toward home bliss! Davao women are enchanted by the prospect of having an international partner. They will be mesmerized, reading your every word to comprehend you better. Filipino women view Western men as originating from vastly diverse cultures than their own. Typically, they link you with being more respectful and noble. Also frequently enchanted by life in other countries, Filipino women would be happy to learn more about you, your history, and your daily routine.
Beyond the women of Davao, the city itself is not to be missed. The Philippines ' third-largest city offers many activities during the more touristy portions of your romantic vacation. Numerous beaches with white sand, island resorts, and cultural landmarks exist. You will find a similarly eclectic blend of influences in the faces of the Davao women you will meet on your romance tour. Their dazzling appearance will have you praising a distinct variety of nature's splendor.
Why are Western men attracted to Filipina brides?
The reasons why Western guys admire Filipino women are numerous. Filipina mail-order brides appeal to men because of a unique combination of characteristics that no one can explain.
Filipina women are stunningly beautiful
In the past, Filipino women have won many international beauty pageants. Filipino mail-order brides are nothing short of stunning. Filipino women practice appropriate care, and aging is a distinct advantage in the Asian culture. Filipino women do not grow old quickly and live longer lives than the rest of the globe. Who wouldn't want to spend as much time as possible with a lovely woman? They are cheerful and have a fun time. Filipino women value and observe the holidays. She is pleasant and quickly reveals herself to the outside world. Choosing a Filipino mail-order bride will never be a dull union. She will infuse your life with a good attitude, joy, and satisfaction.
Most Filipino girls are Catholics
Not everyone is a Christian. Still, for Europeans who are Christians, Filipina mail-order brides are ideal. Many of our beliefs are frequently founded on our religion's core ideals. Many gorgeous Filipino ladies will agree with you on several topics.
Filipinas are fluent in English
Filipinas have a somewhat fluid command of the English language. The language is taught at various levels of education. That means there's no language barrier between you and any Filipino girl you want. English is widely spoken in the Philippines, and many media stations broadcast in the language. Even if Philippine women seeking men do not travel frequently or use English daily, they understand English and gladly assist you with any problem or confusion anywhere you go.
What are the best ways to meet a lovely Filipina woman?
Online dating is the most convenient way to meet a stunning and compatible bride from the Philippines. Romance tours to this country are available for Western men who want to meet a Filipina woman and possibly start a relationship. Foreigners looking for a Filipina wife face a challenging task, though. Now and again, you'll run into a woman who only wants your money. If you're going to have a successful dating trip, you need to plan it meticulously. Using the internet to find a love interest is secure and easy, with no concerns or drawbacks.
Men can choose from many women's profiles on top-rated dating websites, so they must find the right one. You won't have difficulty finding a matchmaking platform that suits your needs and tastes because many options are available.
What are the best ways to meet Filipino women?
For foreigners to marry Filipino women, they must adapt their communication style to their culture. Establishing a connection and making a good impression in the first meeting is essential. When looking for a long-term relationship, you must meet the parents of the Filipino brides you're interested in. Respecting ladies, children, and your wife's relatives will show her that you care about her culture and people. Behaving professionally will help you build credibility and earn the respect of others.
Final Thoughts on Philippine mail-order brides
After reading this post, you may happily claim to be an expert in online dating since you know everything you need to know to begin searching for a Filipino bride! Remember to be friendly and romantic if you want to have an enjoyable time with a Filipina woman. There are many attractive and interesting people to meet on these popular platforms. Sign up for one of these services to find a Filipina mail-order bride.
FAQ
What is a Filipina bride tour?
Filipino bride tours are dating trips where you meet multiple women simultaneously. You can network, share contacts, and potentially find your future spouse among them. International dating services organize these tours and include city transfers and parties with Filipina mail-order brides. There are both individual and group dating tours. The first is for a single man, while the second is for multiple men to meet many women.
What to Expect on a Filipina Singles Tour?
Meet a single Filipina woman eager to marry a guy like you from the West. The top marriage agency in the Philippines hosts three socials where you can meet certified real women. Yes, marriage is permitted in the Philippines.
How much does a romance tour to the Philippines cost?
As with any dating service, the price depends on your preferences and situation. If you live near your destination, a group tour is less expensive than a private tour, first-class flight, and opulent hotel. Prices vary between $3,000 and $10,000.
Which websites offer the best romance tours for Asian brides?
Loveme is an online dating service for single men who desire international relationships. Loveme lets you meet women in over 20 cities in 8 different countries. It organizes dates in Thailand, the Philippines, and China. Choose the one you like the most, and your fate will be revealed.
How to select the best romance tour operator?
Select the appropriate dating website or marriage agency. Although it sounds simple, it is not. We recommend taking as much time as necessary to consider and evaluate your options. Examine the company's information, including testimonials, costs, and terms and conditions. You can also view the websites we recommend to our readers. Our specialists have examined all of them to ensure their credibility and dependability.
Does the tour operator ensure success?
It is necessary to emphasize that this is not about buying a foreign wife. Marriage agencies book tickets, arrange meetings, provide men with profiles, book residences for men, etc., but they do not make people fall in love or like one another enough to want to start a family. The success rates of a dating service provide clients with encouragement and hope, but they are not guaranteed.
Is it safe to take a singles tour to the Philippines?
Yes, if you use a reputable dating service and take simple precautions to protect yourself and your identity while on tour, there should be no security issues.
Popular destinations for Asian romance tours.
If you've never met a Filipina in person, you should spend some time learning what distinguishes the women of each country. Asian romance tours to China, Thailand, and Vietnam are typically the most popular destinations.
(Visited 31,180 times, 5 visits today)
Asian Romance Tours Filipina bride tour Filipino Bride Tours Meet Davao women during your Philippine singles tour Philippines matchmaking agency Philippines Singles Tour Romance tours to Davao City in the Philippines Romance Tours to the Philippines