Kharkov women tours – Ukraine Dating tours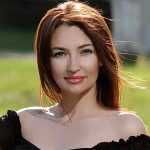 Kharkov is the cultural and scientific hub of Ukraine. The second largest city of Ukraine lies amidst the hills and dales. The city is embellished with beautiful parks, gardens, museums, art galleries and cultural centers. However, the thing that makes Kharkov an exciting place are the beautiful, dynamic and intelligent Ukrainian women who can charm you effortlessly.
If you are single, bogged down by your mundane life and seek some excitement, then you must take the Kharkov Singles Tours arranged by A Foreign Affair. This dating tour can literally change your life as you can meet beautiful Ukrainian women in Kharkov during your tour.
KHARKOV SINGLES TOURS!
Click here to view recent Kharkov tour photos
Ukrainian Beauties for Marriage – Ukraine brides
If you are looking for a woman who has beauty with brains, then your search will definitely end in Charkov. Apart from being breathtakingly beautiful, the Ukrainian women residing in Kharkov are intelligent and educated. Most of these women graduate from the higher education institutions of Kharkov. The young, intelligent and beautiful Ukrainian women take smart decisions of their lives and careers. Keeping this in mind, the Kharkov Singles Tours have been designed.
If the Ukrainian women residing in Kharkov find a reliable and caring partner in you, then they would love to date you. You can find love and romance in Kharkov as the women residing there are serious about love, marriage and their future. They are looking for that special person in their lives with whom they can begin a brand new life filled with bliss and harmony.
Highlights of the romance tour :
The Kharkov Singles Tours is designed in the perfect possible way so that you can come across the love of your life. You would be introduced to plenty of sincere, educated and beautiful Ukrainian women on the tour. Here are the highlights of the tour:
Hotel accommodation in Kharkov would be provided to you.
Daily breakfast and other necessary amenities will also be provided during your stay.
All the transport will be provided to you as you land in the airport. You don't have to worry about it.
A 3 hour guided tour of the city and a hotel area tour are included in the package.
Socials are definitely the main highlights of your tour. You would be able to meet plenty of stunning Ukrainian women in the Socials. A personal interpreter will accompany you so that you don't face any language problem. Refreshments, champagnes and great company will make you have a great time in the Socials.
The beautiful city of Kharkov has great bride potential and is therefore a perfect place to find love. Take the Kharkov Singles Tour and have a wonderful time of your life.
A few variations of the way to spell the name of our city: Kharkov, Kharkiv, Charkov.
(Visited 493 times, 1 visits today)