Ukrainian marriage tours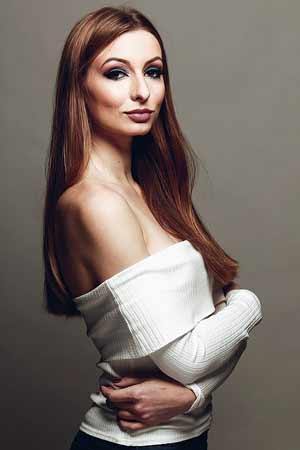 Multiple city romance tours are a great way to have some fun and adventure. The multiple city marriage tours organized by Ukrainian Marriage Tours are designed in such a way that you can meet plenty of single women along with exploring some beautiful Ukrainian cities.
If you are perplexed about which city to visit, the multiple city tour is your perfect solution. You can experience three to four magical cities and meet the stunning women inhabiting these cities at the same time. You won't find a more complete romance tour anywhere in the world. This tour is a ticket to experience paradise on earth. You must grab the most of it.
Round Trip in Ukraine
You can select the round trip to Ukraine to meet plenty of beautiful Ukrainian women. You can explore the beautiful cities in Ukraine such as Kyiv, Kharkiv, Sumy, Odessa, Mykolaiv and Kherson.
The schedule of the tour has been cleverly designed in such a way so that you can attend the Socials in different cities. Attending the Socials in different cities would ensure that you would be able to meet plenty of beautiful women. This romance tour is cost-effective and efficient. This is because you can visit different cities and meet plenty of women in a single tour.
We offer Romance Tours to several Ukrainian cities as:
If you really want to find a life partner and you are also interested in exploring different cities, this tour is the ideal thing for you.
Facilities on the tour
The facilities of the multiple city tour are plenty. The facilities of this tour include airfare to different cities from New York, airport pick up to hotels and again pick up from hotels to the airports, accommodation at a 4-star hotel in every city, a guided tour, as many as 12 socials, daily breakfast, plenty of personal introductions, interpreters and great hospitality.
About Ukrainian women
The Ukrainian women are stunning. They are beautiful and have a perfect figure to flaunt. They have green or blue eyes which enthrall plenty of men. Apart from being so attractive, the Ukrainian woman is loving, caring, modest, and gentle. The Ukrainian woman is very loyal and she can be a great wife. Her caring and doting nature make her a great mother. She is pleasant and desirable.
Plenty of men throughout the world dreams of marrying a Ukrainian woman because she is so beautiful and loving. Therefore this multiple-city tour of Ukraine is the perfect opportunity for you to meet your dream girl. This tour will let you explore some magnificent cities and at the same time, you may meet your life partner.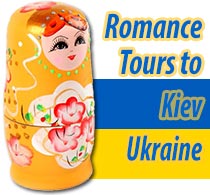 Flowers and Gifts Delivery in Ukraine
We also deliver flowers and gifts in Russia, Belarus, China, Peru, and Colombia.
Ukraine Women by City:
[Kiev Women] [Odessa Women] [Chernigov Women] [Dnipro Women] [Donetsk Women] [Lugansk Women] [Kherson Women] [Kharkov Women] [Krivoy Rog Women] [Mariupol Women] [Nikolaev Women] [Poltava Women [Sumy Women] [Vinnitsa Women] [Zaporozhye Women]
(Visited 606 times, 1 visits today)