RussianSinglesOnline.com
Reviewed by: Frans H.
Reviewed on: 12-08-2015
Website: www.russiansinglesonline.com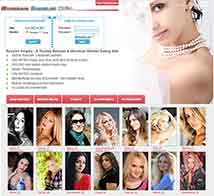 RussianSinglesOnline.com is a wonderful dating site. The best thing about this online dating site is that you can send innumerable messages to countless Russian women over the site, by just paying a fixed price. You don't have to spend extra money for sending messages to different women. The dating site is known to be scam-free and therefore, you can join the site without any apprehension.
This virtual scam-free dating site has a huge activity database. There are plenty of useful and interesting features in RussianSinglesOnline.com. Moreover, their prices are quite competitive in the market. Due to all these reasons, this dating website is gaining popularity with every passing day. In the business of international dating, this website holds the Gold Standard currently. In this article, we are going to review this amazing online dating site in detail.
The users who have used this dating site say that their experience has been outstanding. This online dating site is very real. They are extremely strict on their scammer control. The most attractive Russian women of the site won't contact you magically as soon as you create a profile on this dating site. Only after you post pictures, the women on the site are likely to contact you. Sometimes, even after you update your profile and fill it with your pictures, you may find that no one is contacting you for a couple of days. Finally, when someone contacts you, you might see that the woman is not incredibly good looking, but looks average.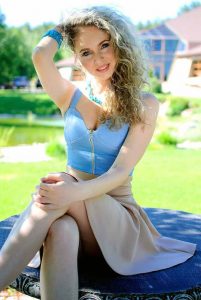 However, there is nothing to feel disappointed with it. The good news is that this dating site is real and not fraud. All these things point to the fact that the women are real on this dating site. The dating sites which display pictures of incredibly hot women and where you get dozens of messages as soon as you create a profile have a big chance of being fraudulent. The things on this dating site are not flashy, and therefore are real.
You can find a section called "Contests" in the right margin of the home page of this site. These contests are very interesting. There are several categories under the contests, where men can vote. After a few days or weeks, the winner is listed there. The categories of the contests are best bikini pictures, best photo of the week, best model photos etc.
If you have newly joined the website, then you should check out the photographs listed under those several contests. After clicking those photographs, you can see that the Russian women of RussianSinglesOnline.com are very gorgeous and beautiful. Thus, you can be sure that this dating site has both stunning and average looking Russian ladies. If you want to communicate with the most beautiful Russian women on this site, you should initiate contact. Waiting for a gorgeous woman to contact you won't be a clever idea.
Chat with Russian women for marriage
Yes, they are many online dating sites where young, beautiful Russian women initiate contact with the men. The women don't even require seeing a photograph before initiating contact. It may seem great, but the truth is that such sites are usually fraudulent. RussianSinglesOnline.com is real and therefore, you need to initiate contact with the most beautiful Russian and Ukrainian women on the site.
Besides being virtually scam-free, this online dating site boasts of having the largest database of members who are active. Russian Singles Online has a statistics page where you can see the following:
50540 Russian women are present in this dating site who are looking for a serious relationship, all these Russian women are cross-checked before they got added to the gallery
453 Russian women are online currently
In the last 24 hours, 7923 women have visited the dating site.
In the last 24 hours, profiles of 180 new women have been activated
The statistics of the page keep on changing all the time. When you would conduct a search for women on the site based on location or age, you would find the Russian and Ukrainian women listed in your search who has logged into the site within the last 8 days. Thus, you can see that the most active members of the site appear whenever you conduct a search.
Russian brides- Russian women personals
If you search for Russian bride aged between 25 and 30 years old, you would find the women appear in your search who were online within the last 8 days. This facility on the site makes things easier for a person who wants to initiate conversation with the women. The database of RussianSinglesOnline.com is not only large, but is also active and recent.
The prices on the website are also very competitive. The price of the "Gold" plan ranges between $10/month and $35/month. The price depends on the time span of the membership. Thus, considering all the factors, you can see that RussianSinglesOnline.com is a wonderful international dating site, devoid of scams.

(Visited 702 times, 1 visits today)