Dating foreign girls for marriage: Foreign bride tours
International Dating: Foreign Women for Dating
Many Western men wish to pursue a beautiful foreign girl for marriage. However, there are several things that you need to keep in mind when you want to marry a foreign girl. The first thing to consider is which part of the world you want to pursue a bride from and why.
First of all, say no to stereotypes. Cultural differences are there between Asian women and European women. Women in different parts of the world have specific distinct characteristics and features. However, that doesn't mean you should stereotype a woman blindly based on her region or country. You can come across a Russian woman who is surprisingly submissive, whereas a Filipino woman is extremely pushy.
Many foreign women join reputable international dating agencies searching for the right partner. Instead of judging a woman based on her country, you should interact with her and learn more about her. There is not too much truth in the stereotypes you have heard for a long time. All the countries that offer international mail-order brides have undergone several political, economic, and social changes in the last few years. Therefore, there is no need to have a firm belief in stereotypes.
Slavic mail-order brides
Russian ladies who grew up decades back in the collapsing Soviet Union had a completely different lifestyle than the young Russian brides in the Internet Age. Therefore, the stereotype of Eastern European ladies being materialistic and pushy is untrue today.
Similarly, the stereotypes attached to Asian and Latin ladies do not hold today. Earlier, Japanese women were submissive, but they had a reason for being so. In earlier times, Japanese society was highly ordered, and there was violence. Therefore, the Japanese women remained submissive because they were given stiff penalties if they violated social norms. However, modern Japanese women are different; consequently, you should not expect them to be submissive.
Meet girls on international dating websites
Foreign girls sign up for international dating sites because they are unhappy with their countries' marriage prospects. Therefore, they want to search for the right partner online.
Many women have been raised to be submissive and to obey their husbands by their families. However, as the Internet has grown in popularity, foreign women have learned about the latest fashion trends and how women in other parts of the world are treated. As a result, they want to find a man who will treat them with dignity and respect.
It would be best not to believe that Asian women are submissive. The entire concept of mail-order submissive brides is a trap. You must think it this way the woman who can become a mail-order bride has enough guts to walk down that path. Therefore, she cannot be an innocent and submissive person.
It doesn't matter much where a foreign lady grew up. What truly matters is her intelligence and confidence to turn her face away from the men of her country and look for a foreign man who can treat her well. The foreign lady may face awful social and economic conditions in her country. Therefore, she boldly signed up with an international dating agency to escape to a place with better economic conditions and the right man. Think profoundly and choose a foreign girl from the part of the world which you find interesting. However, do not rely blindly on age-old stereotypes.
Foreign women seek Western men for marriage
One of the best things about international marriage is marrying a younger woman. Older men have a dream of pursuing more youthful women. Many young foreign girls are on international dating sites looking for successful and well-established men.
People throughout the world are increasingly marrying for financial stability rather than love. Financial stability has led people, primarily women, to seek partners with deep wallets rather than love because they perceive it as their meal ticket, their ticket out of poverty. In desperation, they resort to marriage for financial support, believing that their well-to-do partners will meet not only their own but also the requirements of their families.
Marrying for money has become the norm in Asian countries, particularly the Philippines. This technique has been used in the past, but it was much more difficult because communication between Filipinas and older foreign men was limited. They could only communicate through pen pals or pricey phone calls. As a result, weddings between Europeans and Filipinas were uncommon at the time. With the internet, emails, and social media, it is easier for men and women to marry someone from another country.
What should you expect while dating foreign girls?
The best advantage of dating a foreign girl is that you will have a few weeks and months to get to know her before meeting her in person. It would help if you used that time cleverly to understand the girl you're meeting. You can read some books about successful relationships to get some ideas.
It would help if you were flexible when dating a foreign girl. A younger woman would likely be spontaneous, and you must stay flexible to match her attitude. Be a good listener and try to surprise the woman you are dating. Little romantic gestures would be suitable for your budding relationship. Your friends and family might be judgmental when they learn you have chosen a foreign girl for marriage. You must know how to convince them. Lastly, keeping an open mind when dating a foreign girl would be best.
Where can you meet and date international women?
The next step is to consider how to meet international girls. Suppose you wish to date a lovely foreign girl from China; the natural place to begin is the country itself. A visit can expose you to more beauty than you can handle. You don't have to be present because there are international dating websites.
Meeting international ladies through social media is another excellent alternative. Her profile can reveal a lot about her personality, which is useful when sorting through thousands of dating profiles. On the other hand, international dating services have an advantage over social media. Women use these matchmaking services to find a husband abroad. As a result, you'll have more luck than on social media platforms where people merely want to share their thoughts and network. This is something to consider when determining where to start your quest.
Wondering how to find Asian ladies, Ukrainian brides, or women from Latin America? It's effortless with international dating websites—thousands of brides want to meet a foreign guy. By the way, it's also straightforward to find the best mail-order bride sites—check this list, visit the website you like most, and start chatting with foreign women today!
Top mail order bride sites: dating services worth visiting
| | | |
| --- | --- | --- |
| № | Top Dating Sites | About website |
| 1 | RussianBridesOnline | Top dating service with video chat, free signup, and many international women from Russia and Ukraine. |
| 2 | ChineseBrides | Visit the website to take advantage of free search tools, video chat, extra credit for new users, and many Asian ladies looking for a Western man. |
| 3 | SingleThaiWomen | One of the best dating platforms for those interested in Thai girls. |
| 4 | LatinWomenOnline | An ideal dating site with thousands of Latin ladies, tons of communication features, and an intuitive interface. |
| 5 | FilipinaBrides | A simple and quick signup process, a large selection of free search criteria, and thousands of women from the Philippines. |

International Romance Tours
Latin romance tours
For those who are interested in dating and marrying passionate women with exotic and curvy looks, a Latin romance tour is the best way to go. The following locations are found on the most well-liked Latin American tours:
🇨🇴 Colombia: For those looking to meet the sexiest and most beautiful women, Colombia offers Latin bride tours. One of the most popular tour options for American men is the Colombia marriage tour.
🇲🇽 Mexico: Mexican bride tours can be a good opportunity to find wonderful women for marriage if you're looking for more affordable prices. You can meet women from this country's most popular cities and begin dating right away.
🇨🇷 Costa Rica: Why not take a romance tour to Costa Rica if you want to meet sensual, alluring, and feminine women who enjoy having fun? It's a great place to meet hot singles when festivals are going on.
Asian marriage tours
Another fantastic way to meet Asian women for marriage is on a romantic tour of the continent. These dating tours are for men seeking more submissive, modest, and family-focused women for marriage.
🇵🇭 The Philippines: The Philippines: When discussing locations in Asia, romance tours to the Philippines are the most well-liked choices. Finding organizations that organize romantic getaways to this nation, where meeting a Thai woman for marriage is incredibly simple and enjoyable, is very simple.
🇨🇳 China: In addition to the fact that Chinese women are known for their devotion to beauty, China is a popular destination for those looking to wed women from rich cultural backgrounds.
🇹🇭 Thailand: Have you considered going on a dating tour there? The Thailand romance tour is one of the least expensive and most exotic in Asia, and you'll have access to a huge number of women looking to marry foreign men.
Slavic dating tours
Are you looking to date a Ukrainian or a Polish woman? If so, you might also enjoy dating women from Ukraine, Belarus, or Russia. Russian romance tours and Ukrainian dating tours are the most well-liked choices among Slavic dating tours.
🇺🇦 Ukraine: If you're interested in women from this nation, Ukraine wife tours should be your top priority. You can meet adoring, obedient, and attractive singles on these matchmaking tours.
🇷🇺 Russia: Russian wife tours are still among the most popular because they give you the chance to meet a variety of Russian women from various parts of the country. Russian wife tours have long been more commonly booked than other tours.
An International Romance Tour Includes:
Two Socials with Full Catering – Get two opportunities to interact and mingle with stunning women from Latin America, Asia, and Eastern Europe. These socials are fully catered, and foreign women seeking the ideal husband flock to them in droves.

Accommodation – While on a romance tour, stay at one of the best hotels in the city of your choice, and you won't even have to worry about the hassle of making reservations. We'll take care of that for you directly.

Personal introductions: Meeting a gorgeous woman in a beautiful setting is always preferable. One of the best locations in the place you'll be touring will be where we meet personally.

We strongly advise you to talk to more than one woman during your trip to find the one of them who is the right fit for you. For compatibility, get acquainted with as many women as you can.

Airport pickup – All you want to do after a long flight is unwind for a while, and traveling can be very inconvenient. By picking you up at the airport by ourselves and sending you straight to your hotel, we will take care of this inconvenience for you.

Daily Breakfast – Since you will be given free breakfast every day, you will also learn to love the delectable cuisine of the nation you are visiting.

City Tour – If the alluring women and delectable cuisine of the country you're in aren't enough, the city tour will more than make everything go for it. You will go to some of the most popular tourist destinations in the country.

Hospitality is available around the clock – Our staff is there to help you whenever you need them.

A professional interpreter will translate everything, enabling a more seamless communication, if the woman you are interested in is not very proficient in the language. Many women are familiar with the English language.
A marriage tour may seem like a simple way to find a wife, but it's ideal for people who prefer in-person interactions and want to know right away if they click with a woman. Make sure you thoroughly prepare the cost before embarking on such a tour and consider whether you will have enough money for multiple matchmaking trips. Make the most of your money while on a tour by engaging in conversation with as many women as you can during group dates. For those on a tight budget who want to meet their true love on specific dating platforms before setting up an offline date, an online dating tour may be more desirable. No matter your tastes, a romantic tour is the ideal way to broaden your view of the world and meet lovely women from other countries who want to start families.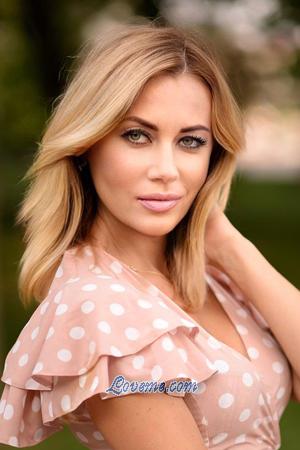 (Visited 1,188 times, 2 visits today)
Asian girls for marriage Dating and marrying younger women Dating foreign girls for marriage International romance tours Latin ladies for marriage Romance tours Russian Brides