Romance Tours to Lima, Peru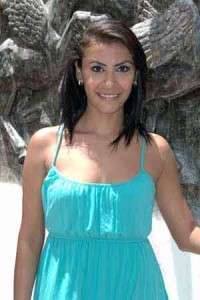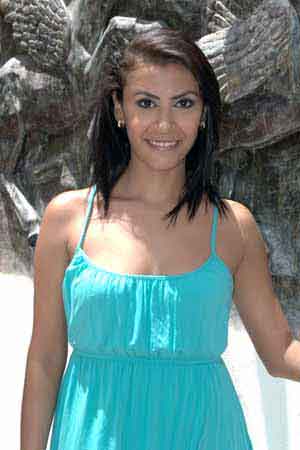 Peru is a beautiful, friendly and unforgettable country of South America. It is not only fascinating but bewitching. Peru is most famous for the fascinating Machu Picchu and other archaeological ruins that enchant people. The natural treasures that are languishing in Peru have managed to bewitch people since plenty of years. If you love history, then Peru would enchant you for sure. The museums and the archaeological ruins are great to experience.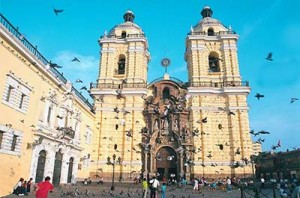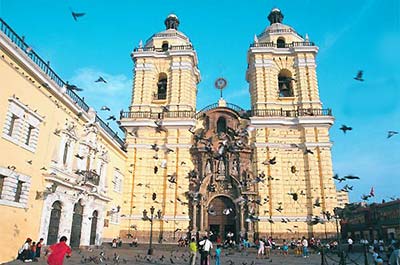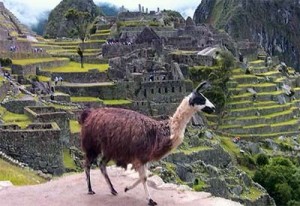 The geographical diversity of Peru also attracts tourists to a large extent. You can find jungle, highland and coast in Peru. It provides the perfect opportunity for trekking and hiking. Peru is amazing and unforgettable because you can meet plenty of beautiful Latin ladies there. The Peruvian women can tell you more about the rich cultural heritage of Peru and can take you to some of her favorite museums or villages.
Meet Latin ladies in Peru
It is a great idea to go on a love tour to Peru. You can both explore the vibrant city and meet some wonderful Peruvian girls there. Your trip would be full of fun, excitement and entertainment. You can find great museums and dazzling nightlife in Downtown. If you love beaches, then you must go to the Mira Flores. Whichever corner of Peru you choose to visit, you would definitely find some scintillating girls there.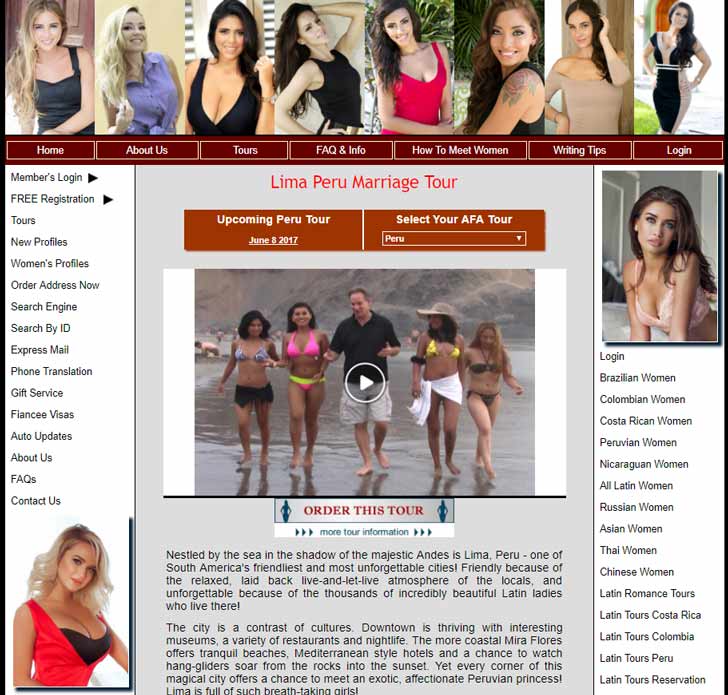 The Latin ladies that you can find in Peru are not only beautiful but also very family oriented. These feminine and exotic women seem attractive to plenty of foreign men. The ladies of Peru have great sculpted bodies and sparkling dark eyes. The Latin women of Peru desire to find the man of her dreams and they would be excited to meet you. If you can carry your gentleman attitude and make the conversations easy going, you would be easily able to impress a Peruvian woman.
The facilities of the Marriage tour
Latin Love Tours to Peru arranged by Peru Marriage Tours comprise airport pickup, hotel accommodation, daily breakfast, two grand socials, interpreter supplied at every social, plenty of personal introductions, city tour and great hospitality. The Latin women of Peru are very sincere and interesting. You would definitely have a great time meeting these lovely ladies at the socials. You can ask the Peruvian woman for a date who would catch your fancy at the socials.
Plenty of foreign men say that Peruvian ladies are more beautiful than Latin women of any other countries. Peruvian cuisine is also extremely delicious. When a person gets great food along with great company, any place would look like a paradise.
Impressing a Peruvian woman
Peruvian women are very caring and respectful towards their partner. Apart from being divinely beautiful and feminine, they are intelligent. It is quite easy to impress a Peruvian woman. If you are decent, respectful and affectionate towards a Peruvian woman, she would definitely start liking you. Peruvian women want their man to be the comforter and provider.
It is not hard to talk to a Peruvian woman. You can initiate a conversation by saying a hello. Though she may appear shy initially, you can make her feel comfortable by keeping the conversation breezy. If you are a victim of monotony and thinking of travelling somewhere, consider going for a love tour to Peru. It would magically spice up your life.
The flowers are normally delivered within 24 to 48 hours and you will receive a translated message back from the Peruvian woman expressing her gratitude and in many cases an actual photo of her receiving the flowers !
Popular hotels in Machu Picchu
See where others are staying …
(Visited 151 times, 1 visits today)