A Single Man Vacation Romance Tour to Colombia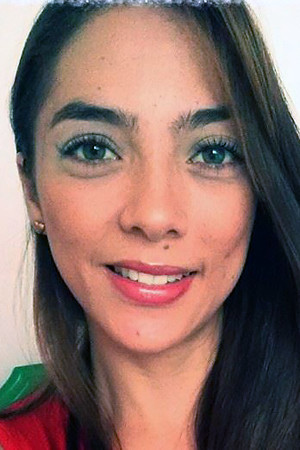 Barranquilla is a dazzling city of Columbia. The city is famous for the beautiful Latin women who have been crowned Miss Columbia plenty of times. Barranquilla is also very popular for the carnival that takes place there. The Barranquilla Carnival is the largest carnival that takes place in Latin America, after Brazil. Therefore it is a great idea to go for the Barranquilla Romantic Tour. The romantic tours arranged by Barranquilla Marriage Tours provide the best facilities and opportunities to have the best time of your life.
Meet beautiful Barranquilla girls
There are so many beautiful girls in Barranquilla who can mesmerize you totally. You can find pretty girls who have light eyes and brown skin and also girls who have black hair and white skin. The diversity of Barranquilla women is due to the different cultures that migrated to Columbia during both World War 1 and World War 2.
The beautiful Barranquilla girls are spontaneous, charming, fun-loving, and energetic. Their spontaneous personalities make them so irresistible to men. Apart from having glamorous looks, they have a very kind and compassionate heart. They know well how to make a man feel special and their charm can make you feel like you are the luckiest man on the planet. They are very friendly and easy to talk to. When you would attend the Socials, you would be pleased to get their undivided attention.
Meet Beautiful Barranquilla Women online dating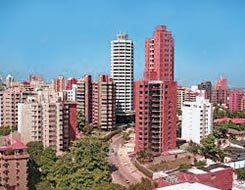 Dating tours to Colombia
The Barranquilla romance tour provides some wonderful facilities like airport pickup, accommodation in a four-star hotel for 6 nights and 7 days, daily breakfast, city tour, plenty of personal introductions, two Socials, complimentary interpreters available at every Social, Chiva bus where you can take a girl out for a date, free internet access and great hospitality.
Carnival in Barranquilla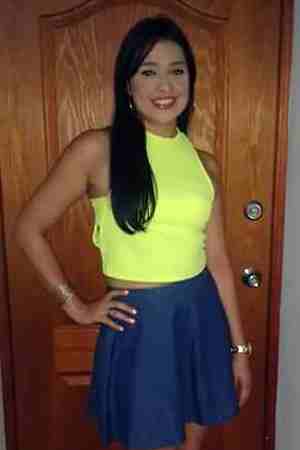 Barranquilla is a safe and beautiful city. It is popularly called "The Golden Gate of Columbia". The romantic tour won't be complete without basking in the glory of the gorgeous carnival that takes place in this city. El Carnaval de Barranquilla lasts for 4 days and takes place in the streets of Barranquilla. It takes place four days prior to Ash Wednesday.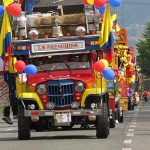 The celebration in this carnival is something to remember for a lifetime. The streets are filled with bright colors. There is fun and merriment everywhere. A big parade that comprises groups of dancers dressed in colorful outfits and performing traditional dances is a great attraction of the carnival.
The Barranquilla romance tour can be a great life-changing event for you. Just imagine meeting the love of your life and spending some quality time with her at the carnival. Nothing can be better than that! Colombia your dating paradise for meeting exotic women for your Colombian bride.
Barranquilla Women for Dating and Marriage
Barranquilla bride tours – 2021
| Select | Tour Cities | From | To | Days | Cost |
| --- | --- | --- | --- | --- | --- |
|  August 5 to August 11 | Barranquilla | August 5 | August 11 | 7 days/6 nights | $2400 |
|  August 5 to August 14 | Barranquilla | August 5 | August 14 | 10 days/9 nights | $2900 |
|  August 5 to August 18 | Barranquilla | August 5 | August 18 | 14 days/13 nights | $3400 |
| August 5 to August 18 | Barranquilla – Medellin | August 5 | August 18 | 14 days/13 nights | $4495 |
Latin Dating Online, Online Dating, Dating Barranquilla Women, Latin Dating Tours, Dating Romance Tours, Romance Tours Colombia, Latin women marriage tours, Latin Romance Tours, Barranquilla Singles, Singles Tours Colombia, Group Tours to Colombia, Latin Women Tours, Marriage Tours, Mail Order Brides Tours, Latin Mail Order Brides, Singles Travel to Colombia
(Visited 187 times, 1 visits today)