Dominican Republic Women Tours
The Dominican Republic is a culturally rich and beautiful country situated on the Hispaniola Island in the Caribbean.  It is definitely a spell-bounding destination in the world. This country is a perfect place for myriad adventures. The women of the Dominican Republic are warm and friendly. They exude a lot of love. The beaches of the Dominican Republic are exotic and romantic. Therefore it is the most popular and beautiful travel destination in the Caribbean. Apart from the beauty of the country, the Dominican women of the Dominican Republic can never fail to enthrall you.

Single Dominican women for marriage
If you are looking for vibrant energy and elegant beauty, then the beautiful women of the Dominican Republic will charm you to the core. You would fall in love easily with the beautiful country of Dominican Republic and the beautiful Dominican women. Their dynamic and colorful nature would mesmerize you and leave you with the urge of knowing them more.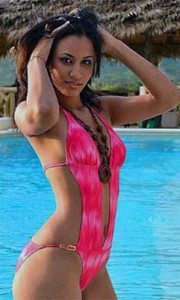 A Dominican woman is simple, caring and sincere. There is an extraordinary beauty in her simplicity. If you are single and you are looking for a woman who would love you and care for you all your life, a Dominican woman is the one you are looking for. These women are also very honest, cheerful and friendly. A Dominican woman can inspire you greatly to enjoy life. She is so sincere and fun-loving that she may be capable of showing you the beauty of life from a fresh new perspective. You would surely find yourself charmed by her simplicity and sincerity.
Marriage tours to the Dominican Republic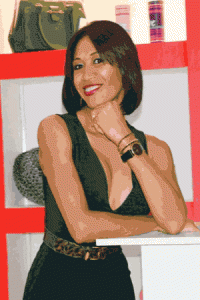 The Singles tour to the Dominican Republic is arranged by Latin singles tours. Apart from seeing the beautiful and exotic locations in the Dominican Republic, you can meet plenty of beautiful Dominican women through this romance tour. It will surely be a life transforming event for you.
The beautiful landscapes, exciting adventures and the vibrant Dominican women are hard to resist. The singles tour includes airport pickup, hotel accommodation in the beautiful Santiago Dominican Republic, daily breakfast, two specific and catered grand socials, interpreters provided at socials, plenty of personal introductions, city tour and great hospitality.
Romance Dominican Republic women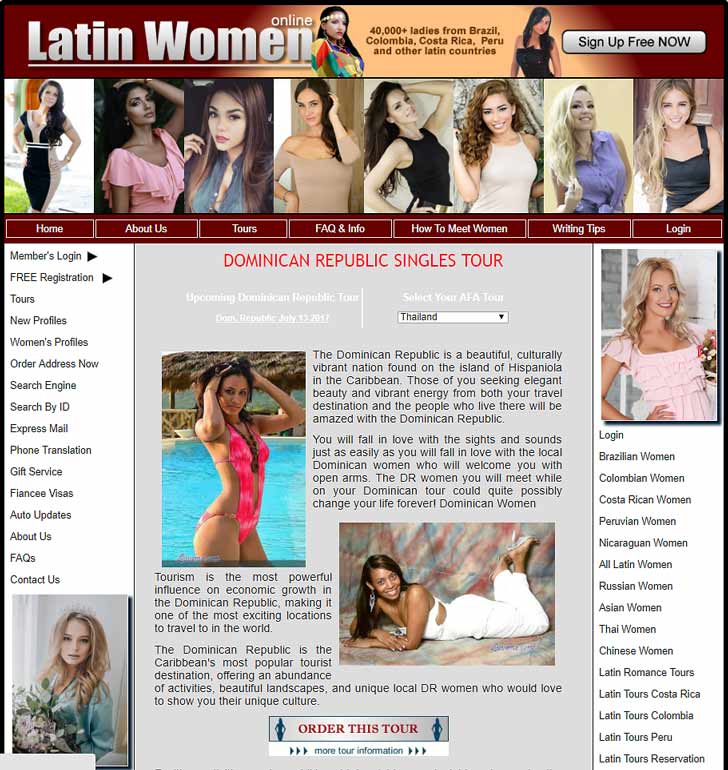 Dominican Republic is the place where you can indulge in plenty of exciting activities and have a lot of adventure. Bird-watching, biking and sight-seeing are some of the favorite activities that tourists indulge in when they are at the Dominican Republic. You can also have some good adventure by hiking, golfing and horse riding.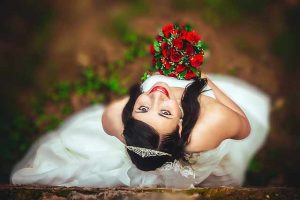 When adventure is coupled with romance, a tour becomes unforgettable. Dominican women would love to accompany you in these fun-filled activities. You would also get to know her better and spend some quality time with her. She would show you some of her favorite places in the country and tell you more about the country's culture. She would make you feel lively and peaceful.
Going for a singles tour to the Dominican Republic would definitely be the best and life-changing vacation of your life. Single Dominican women are also waiting to meet the man of their dreams. If you are friendly and energetic, you can easily impress these vibrant women. So be ready to meet the love of your life in the beautiful country of the Dominican Republic.
(Visited 442 times, 3 visits today)