Meet Colombian women during your holiday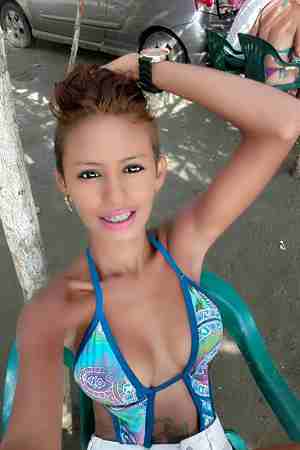 The Miss Colombia Tour is the most popular and desired tour to South America. Some fascinating activities such as the Mini Formula One Race and the Colombian Beauty Pageant makes people crave to go to this tour. This is the primary reason why the number of seats is always limited as the demand is huge. The number of seats gets filled very quickly and so if you want to go the Miss Colombia Tour, you need to make your bookings early. The tour is arranged beautifully by Romance tours Colombia which provides plenty of facilities. Thus, if you are thinking about this tour, then you must make your reservations today. You will surely get an assured spot that would promise to give you the best tour of your life.
The tour that would make your life magical
This tour to Cartagena, Colombia would be an extraordinary and memorable experience of your life. It is true that all the Cartagena Tours are remarkable, but however, the tour that is scheduled in November is indeed more special than the other ones. The reason is that the Colombian National Beauty Pageant is held in the month of November in Cartagena. Therefore, the tour won't be like any other tours. It will be an exceptional and magical tour. A week of festivities and parties would fill you up with adventure and excitement. You would surely love to enjoy the entire pageant especially the bikini contest and finally the crowning of Miss Colombia. All the beautiful women of Colombia take part in the pageant and nowhere else would you get the chance to see so many beautiful women together in Colombia. It would indeed be a magical experience for you. Thus, you cannot afford to miss this fascinating tour.
Join our fascinating Miss Colombia Tour – Romance Tours – 2021 
Dual Romance Tours to Colombia

Medellin – Barranquilla
January 21
February 3
14 days/13 nights

*Price includes 1 extra hotel night and transportation between cities.

$4495
Barranquilla – Cartagena
January 28
February 10
14 days/13 nights

*Price includes 2 extra hotel nights and transportation between cities.

$4495
Medellin – Barranquilla – Cartagena
January 21
February 10
21 days/20 nights

*Price includes 2 extra hotel nights and transportation between cities.

$6595
Barranquilla – Medellin
August 5
August 18
14 days/13 nights

*Price includes 1 extra hotel night and transportation between cities.

$4495
A single man vacation romance tour is designed to meet pretty Colombian women for marriage
There is also another wonderful event that takes place in Cartagena in the month of November which you would surely enjoy. The event is known as "Parade on the Water" and it is world-renowned. This is a unique festival and you can find boats from far away region coming to soak in the excitement and fun of the festival. During this festival, you would be able to see plenty of beautiful South American women on the back of boats wearing a bikini. This is something that you have to experience in order to believe.
Apart from these spectacular events, there are also 2 Large Socials included in this tour where you can meet thousands of sincere, beautiful and interesting women. The Miss Colombia Tour has the potential to make your life magical.
Colombian marriage agency – Colombian women – Colombian dating – Colombian singles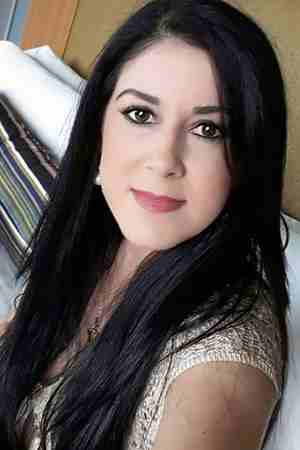 The Miss Colombia Tour includes airport pickup, city tour, a trip to the island, 2 large socials, plenty of personal introductions and accommodation for 6 nights and 7 days. You can have a look at the important dates if you want to enjoy the Miss Colombia Pageant completely. Then you can decide if you need to extend your stay.
The Parade on the Street takes place on 11th November and the Parade on the Water takes place on 12th November. The Costume Contest takes place on 13th November, the Bikini contest takes place on 14th November and the Final Contest takes place on 15th November. These 6 days are the most important days to enjoy the Miss Colombia Tour.
However, on these 6 days of the pageant, Socials cannot be organized. This is because of the closed streets and the full banquet rooms. Moreover, the most beautiful women of Colombia participate in the pageant and so they are not available to attend the Socials.
Meeting and impressing Colombian women
Apart from seeing the breathtaking women in the Miss Colombia pageant, you would be introduced to them personally through this tour. The Cartagena Office makes arrangement for personal introductions. You can check out the thousands of profiles of women and let them know if any particular woman catches your fancy. Cartagena is a very romantic city. So you can enjoy going for a walk on the beach on a moonlit night or having a dinner in a superb restaurant with your date.
Plenty of romantic possibilities wait for you in this tour. You just need to grab them to the fullest. You will also be introduced to some exciting and unique dating ideas in Cartagena such as reef diving, deep sea fishing, boat trips and carriage rides. You will surely have an adventurous time with some beautiful women by your side. If you love some loud places, then you can go to casinos and discotheques.
Cartagena is a stunning city in South America that provides the ideal backdrop for dating and having fun. This Romance Tour can help you to find the love of your life. The women of Colombia are also searching for their ideal partner who would love them throughout their lives. Thus, if they feel that you can be the ideal partner, then your life will be magically changed forever. Thus, you must make your reservations today for the fascinating Miss Colombia Tour.
Meet hundreds of Colombian women on our upcoming tour 2021
(Visited 225 times, 1 visits today)