A Foreign Affair
Reviewed by: VivaL
Reviewed on: 16-07-2015
Website: www.loveme.com
One of the oldest and most respected international dating agencies, A Foreign Affair (AFA) represents numerous ethereally beautiful women from the most exotic countries of the world in Asia, Russia and Latin America. Right from the comfort of your home, it takes you on a global girl watching and romantic expedition. All you need to do to be this virtual globetrotter for romance is to go on to their web link and sit back and navigate it.
The grand old man of romance in the international dating agency circle, A Foreign Affair (AFA) cooperated with the National Geographic Channel to produce a reality television series about the extremely erratic and amazing world of romance tours. This show which was first aired in 2013 followed groups of American men on romance tours to Ukraine, Russia, Colombia and the Philippines.
REGISTERING AT A FOREIGN AFFAIR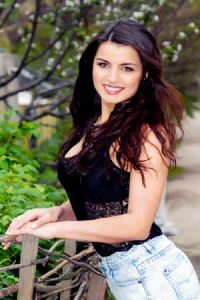 Registration at A Foreign Affair (AFA) is free of cost and you get to see all the photographs which are as good as any other agency. Given their wide coverage and established name, AFA may have the most number of attractive and beautiful women than anywhere else covering almost every ethnic background imaginable.
With an outstanding search engine, AFA makes looking for your sweetheart even easier and fulfilling. It sorts through the humerus number of profiles and brings out the profiles with the specific traits and common interests you are interested in without much of a huff.

Let us examine an example. In the recent past around 768 women on AFA while filling in the category of interests, listed 'bowling'- this gives you the idea of how registering on A Foreign Affair gives you a greater chance of finding the woman you will call your own. Be it women who are artists, dancers, a bowling partner, a squash partner or even women with specific attributes such as a hourglass figure or someone who loves to workout, on AFA you are sure to meet your match. If you can imagine a sport or a hobby or a physical description for a lady you can probably find her on A Foreign Affair- it is indeed the virtual home of your dream girl, whoever she is.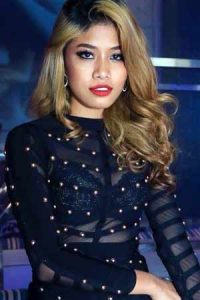 AFA is a full service international dating agency. In fact it is one of the benchmarks in this industry for the same. Representing a huge number of beautiful women and offering an incredibly wide range of goods and services which include translations, visa services, and apartment rentals and even pocket translators, AFA makes finding your dream girl and date a very tangible and serious goal for them. This is unlike many other agencies which engage with you on a superficial level.
And like simply knowing that A Foreign Affair is the absolutely big leader in the industry of romance tourism was not enough based on the simple fact that AFA offers more tours to more places than anyone and with outstanding ratings for the tours, literally flying off the charts, you could actually read over FOUR HUNDRED positive reviews at A Foreign Affair! And the review list grows everyday.
LOVEME.COM
AFA's website, LoveMe.com is however rather messy. This is surely because AFA has been online since internet began and they have never done a full site redesign which unfortunately shows. The website is busy, hard to navigate, and complex. There are approximately two hundred buttons and links on the front page, many of them redundant. In fact, the website is pretty much a textbook example of atrocious web design.
However, you should remember that the only reason that A Foreign Affair can get away with such a mess of a website is because they have such an outstanding reputation in the industry. The situation is similar at Elena's Models, another established industry leaders, just not quite to the degree of A Foreign Affair.
Cost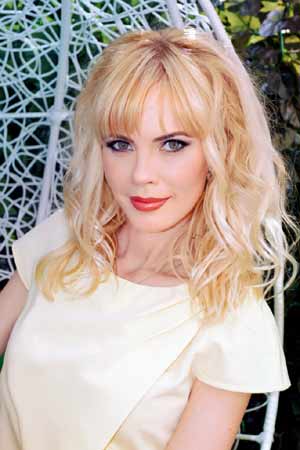 The cost plan at A Foreign Affair is rather complicated, and very much like the website, it could use a full redo.
There appears to be 3 levels. It is worthwhile to note that the gold and silver levels of ordering are not memberships. They are actually just price levels, meaning that you pay $12.00 per address if you order 1 to 2 addresses on the same order but it drops down to $9.00 per address if you order 3 or more addresses at one time. Platinum members are allowed to request 100 virtual e-mail addresses each month. The virtual e-mail address works just like any other e-mail address. Once AFA sends it to you it is used to send a message from your own personal email account (yahoo, hotmail, etc). That e-mail is initially forwarded to the AFA server; it remains there while A Foreign Affair forwards your background information (which is now required by federal law) to the woman's actual e-mail address.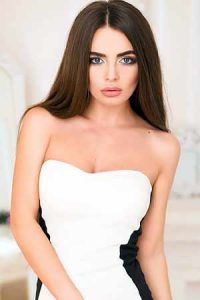 So, you can order one or two addresses each for $12.00 each or three or more at once for $9.00 each, or you can get up to 100 addresses a month if you become a Platinum member. There is a one time fee of $95.00 to become a Platinum member and then it's $29.00 a month, but if you are really going all out this is a pretty good deal, only .29 cents per address after the first month.
If the girls do not have email you only get postal addresses. If you use A Foreign Affair's Express Mail service you pay an additional $9.99 or $7.99 if you are a Platinum Member.
Remember, they are translating the letters too so, unless you are fluent in Russian, Ukrainian, Chinese, or whatever language your lady speaks, this is possibly a pretty good deal, as a lot of agencies charge that much or more for just for translations.
Finally, you have to remember that unlike some other agencies you are free to communicate however you want to after the initial contact and in the long run that can really save you money.
Tip: If you decide to sign up for a romance tour you automatically get a Platinum Membership for FREE !
Communication
Once the woman reads your background information and then clicks a link agreeing that she received it, she will then receive your actual message and be able to reply directly to your personal e-mail if interested. When sending your e-mail message to the woman's virtual e-mail address you can attach photos, just as you would anytime you send a regular e-mail. On using the virtual e-mail address properly there should be no additional charge to send your message because it is supposed to be sent from your own personal email account. You would only get charged extra if you sent your letter through the Express Mail service instead (which is a completely different method of writing), this service is primarily used when the woman does not have a virtual e-mail address or if you did need your letter translated.
Security
A Foreign Affair is based in Phoenix, Arizona and has earned the toughest grade from the Better Business Bureau. AFA is definitely not a scam and neither is their web counterpart LoveMe.com. They are an absolutely real industry leader that pays a lot of attention to customer service. A Foreign Affair is also amazingly decent about pulling down the profiles of women who have gotten engaged or decided to no longer use the service, so you should rarely if ever end up contacting a woman who is simply not interested.
Final Analysis
A Foreign Affair is a splendidly outstanding agency and they offer many more services than any other international dating agency. If you are not exactly certain what part of the world you are interested in, A Foreign Affair is your best and safest bet, because they really do cover the world. They also offer great service and have very strong scam protection; they've earned an 8 on 10!
Overall Grade for A Foreign Affair
Hotness Factor : 8/10
These girls are absolutely fantastic and amazing! And AFA covered a pretty wide chunk of the world. One great trend in AFA is that these girls is that many of them have one or two professional photos and a couple of candid photos so you get a little better idea of what they really look like.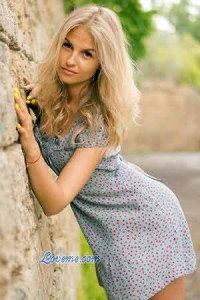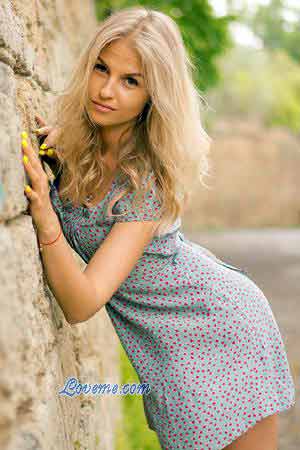 ---
Number of Profiles : 9/10
There are 40 000 of hot single women from Europe, Asia, and the Americas who have signed up on AFA! You really are spoilt for choice.
---
Quality of Profiles : 6/10
While the photographs give you a fair enough idea and are more or less right in the number of them, the profile information is at best limited.
---
Service : 9/10
A Foreign Affair has a great group of full-time staff, who are rather helpful and detailed when you send them a query, tops- they offer a huge variety of services, and their testimonials are outstanding.
---
Security : 8/10
They are an American company and many of the profiles are confirmed in person, how every they do not use a third party credit card processor. So that's a bit disappointing in terms of security.
---
Cost :  6/10
While it is rather cost effective if you play your cards well, if you are in a rush, your costs can shoot through the roof! So be very calculative and work out all odds and evens before putting down your budget for AFA.
---
Overall Grade :  8/10
Their website is not as well made and organized as most other sites, but the quality, diversity, and sheer number of profiles is amazing. If you are genuinely interested in contacting women from around the entire world A Foreign Affair is probably the best site on the internet. If the profiles were a little more detailed and all of the girls had email they would get a 9/10.
(Visited 489 times, 1 visits today)