Be Happy Today
Reviewed by: Pieter S.
Reviewed on: 24-07-2015
Website: www.behappy2day.com
Dating site that offers the most efficient way to meet Russian Ladies
The name Be Happy Today is enough to make someone feel happy and smile. If you are wondering what Be Happy Today is, then let us tell you that it is a website designed to make you happy. Be Happy Today is a fabulous matchmaking agency. Many people think it to be a dating agency but it is much more than that. The company of Be Happy Today is situated in the city of Tver in Russia. Be Happy Today deals with a lot of things other than online dating with Russian and Ukrainian women such as visa support, romance tours and gifts. In this article, we are going to review this agency in detail and let you know why Be Happy Today is known as a wonderful dating agency.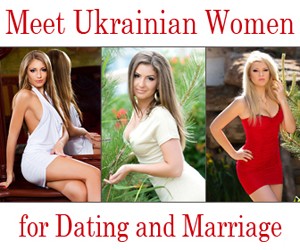 Generally, when you sign for a romance tour with a big, reputed agency, you get to travel to Ukraine or Russia from a European City with many other guys who are absolute strangers to you. Most of the times, the European hub city from where you are scheduled to travel to your tour destination is Vienna. Around twenty-five to hundred other guys generally accompany you in such a tour which can seem really awkward. On reaching your destination, you would find that the real highlight of your tour is the dances of incredibly stunning local women of the place.
If you don't have any problem in travelling with a bunch of strangers, then you would gain fun in the earlier scenario. However, Be Happy Today believes in providing their clients with a unique experience which is different from all that you get from the other agencies. They believe in providing a personalized and exclusive experience to their clients.
How Be Happy Today works?
When you would book a tour with Be Happy Today, they would ask you about the girls whom you are interested to meet from their site. After you tell them about the girls that have caught your fancy from their site, they would carefully note it down. They would also ask you about the type of women you find enchanting and interesting.
When you would reach Russia, your destination, the dating agency would send a person to pick you up from the airport. The person would also drive you to the city of Tver after picking you up from the airport. Tver is a medium sized city which is the home of Be Happy Today. You will have no problem in reaching their office. Once you reach there, you can tell them about the girls with whom you want to go on a date with. Be Happy Today will be more than happy to arrange your date with the girl of your choice.
In case you don't have any particular Russian girl in your mind, you don't need to worry or feel confused. Be Happy Today loves to play the role of a matchmaker. So, if you are unable to decide with whom you want to go on a date with, Be Happy Today will surely find someone great for you. They will arrange a perfect date for you, keeping your requirements in mind. They would also provide you with a translator in your date so that you don't face any language problem. Be Happy Today can arrange as many dates as you want them to arrange for you. There is no limitation and you can be well assured that they would arrange a fabulous date for you each time.
If you are interested in a particular Russian woman with whom you have been interacting since quite some time, then Be Happy Today will encourage you to meet the lady of your dreams. They would make all the necessary arrangements. If your meeting with the woman turns out to be great, then Be Happy Today will play the role of your personal travel concierge.
Unfortunately, if your meeting with the Russian woman doesn't match your expectations and you feel that she is not the right person for you, then Be Happy Today will play the role of your savior. They won't let you wince and feel sad, but rather they would try their best to set you up with someone perfect for you. Therefore, you can say that Be Happy Today is not like the other dating agencies. They are a wonderful Russian matchmaking service who feels extremely proud whenever they set up a good match.
Be Happy Today holds a couple of pre-arranged socials many times in a year. The Socials are a grand affair and Be Happy Today puts in a lot of effort in organizing the Socials. The extravagant Socials are the most brilliant accessory of the service of Be Happy Today. The website of Be Happy Today is simple yet wonderfully designed. It gives tough competition to its rivals and competitors.
The best thing about Be Happy Today is that they behave as if they have a personal and candid relationship with the single Russian girls listed on their dating site. This is the reason why they don't gather any rumors of scams. If you are looking for a great matchmaking service, then Be Happy Today is the perfect Russian marriage agency to consider. If you desire to stay anonymous on your tour, then Be happy Today will let you be so.
Score Card of Be Happy Today
Let us in brief, look at how much Be Happy Today scores in the various departments:
Service: The service provided by Be Happy Today is amazing. The company works really hard to provide great services to their clients and the company is very transparent about the services that they provide.
Cost: The payment policy of Be Happy Today is very simple, clear and well organized. The romance tours of Be Happy Today are reasonably priced and therefore, the company gets a thumb up in the department of cost.
Number of profiles: When compared to other companies, Be Happy Today has less number of profiles. However, they have more than 2000 profiles of Russian women and you would surely find someone of your choice among the 2000 profiles.
Quality of profiles: The quality of the profiles that you would find in Be Happy today is flawless. You can find professionally shot, large photographs of women accompanied by detailed information about them.
Hotness factor: When compared to the other big sites, Be Happy Today doesn't have too many hotties, but that doesn't imply that the women on this site are not beautiful. They are sweet, charming and beautiful, but not too hot. So, the hotness factor of this site is a little low.
Security: Security of Be Happy Today is moderate.
Overall, we can say that Be Happy Today is a nice local dating agency which is much more than a Russian dating site. You can easily navigate their website when compared to the websites of other international dating agencies. The website of Be Happy Today is very simple and user friendly.
It is true that they don't have millions of profiles like the other international dating sites, but there are plenty of pretty women on their site. Therefore, you won't have anything to worry about. The folks of Be Happy Today are very friendly and polite. They would always be ready to help you to find someone special. They are experts in arranging dates and therefore, you would have a great time when you sign up for a romance tour with Be Happy Today.




ID 28045
Ekaterina






ID 29020
Polina






ID 28821
Alexandra






ID 27656
Olga

(Visited 129 times, 1 visits today)