Ukrainian Girls Dating Tips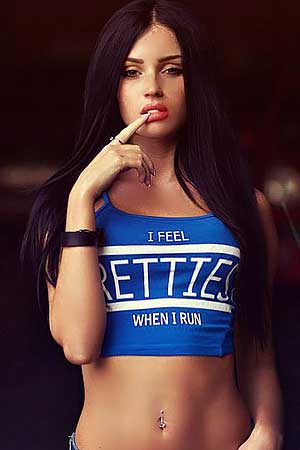 Every year hundreds of Ukraine girls marry foreigners. Why do foreigners prefer dating an Ukrainian girl to the women in their own country? Ukrainian women combine beauty with intelligence, love and independence, as well as the ability to have a great career and be a fabulous housewife. They also have good taste, a sense of humor, a special gift to cook delicious meals, and the good education that makes them idea for marriage and dating.
Know what you are looking for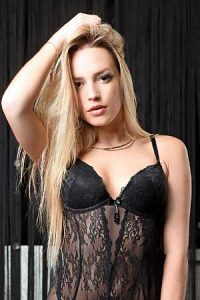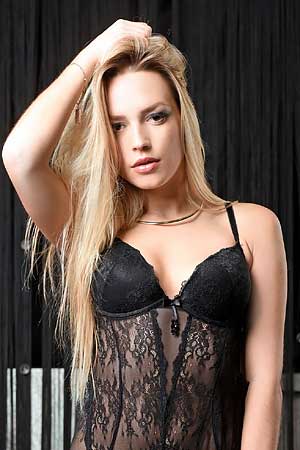 Just as in any other country, women in Ukraine are very different. For example, the women that you are going to find in Kiev and other cities are more open to flirtation, more welcoming to strangers, more open to advances and have more urban fashion sense. However, for Ukrainian singles who come from small, country towns, the opposite is evident in that they will be more conservatively dressed and more reserved. This is not only unique to Ukraine, but to every other country in the world.
Customized letters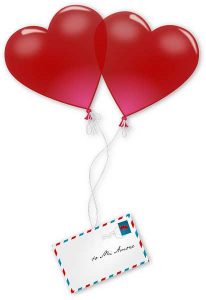 Many western men think it is just online dating, so they can just copy and paste a letter from anywhere and send it to my prospects, but that is so far off the mark. If you are looking for beautiful Ukrainian women to date and marry, you must be ready to woo them. Don't be lazy, get up and write a worthwhile letter. Faint heart never won a fair lady. Thus, if you would like to win a Ukrainian queen, you have to up your game, write to her, and speak your heart.
Show her how much she means to you
Well, after many days of chatting with the Ukrainian singles, there will come a time when you would like to meet with the woman that you have chosen. It is prudent for a man to go over to see the woman first, and the woman can reciprocate later. When you fly to Ukraine, please do take several pictures of your family, your mom, daddy, siblings, dog, cat and so on, anything to make her feel that you want her to meet your family, even before she can see them in real life.
Not every Ukrainian girl is drop dead gorgeous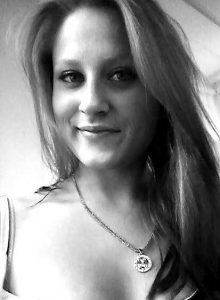 Just because you saw in a Ukrainian matchmaker website that all women from Kiev are gorgeous, it doesn't have to be true because some of them are plain, others are outstanding and so on. Once you have chatted several times with several Ukrainian women online, ask them to send you more images so you can gauge the level of beauty and genuineness.
Are you being translated ?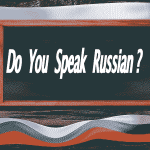 If yes, look at the lady during the conversation, not at the translator. Establish good eye contact, it helps the better understanding. Most of the communication is done in non-verbal way. Look at her body language and try to gauge if this lady can be your real partner and friend, as this is what is most important for the long term relationships.
Being nervous is fine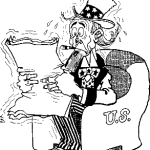 If you find yourself nervous and in need of a conversation starter, ask how the lady is doing, what happened at work lately and what is going on in her family. This is totally acceptable and before you know it, you will find yourself in the middle of an exciting conversation.
Please refrain from cursing
Most Ukrainian ladies have heard English curse words and will probably understand them even without translation. Cursing doesn't make for the best first impression.
Don't hide information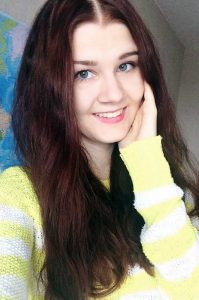 Ukrainian ladies are known to be sensitive and tactful with a priceless ability to understand and forgive. You shouldn't hide important facts such as if you are corresponding with other women at the same time. This is definitely the case if you are planning a trip where you want to meet all of them at the same time. If she learns it too late, then she will think she was just a pawn in your game, so you should be upfront. When dating a Ukraine girl, the main thing is to be honest and make her feel that your intentions are serious.
Get your life on track before you can start dating an Ukrainian girl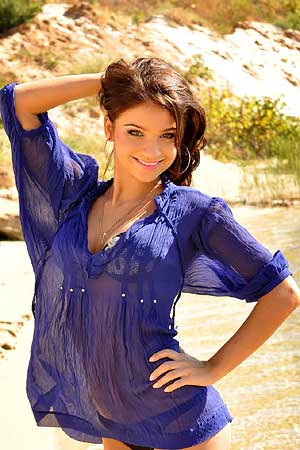 Ukrainian women are brought up to play a more traditional role in home making. However, this doesn't mean that they are not professional because they are. But every woman has set her mind on the kind of man that she would like to marry and make a family with. Thus, get your life on track, secure a job, and live in a decent apartment.
Don't say everything
While it is good to be honest, being overly forthright isn't advisable either. During the initial stages, just give the basic minimums like age, what you are looking for, one name, where you live, that is, country and state/county. Let the conversation progress slowly so you can understand if she is actually interested in you.
(Visited 765 times, 1 visits today)