Elena's Models
Reviewed by: VivaL
Reviewed on: 10-07-2015
Services
Elena's Models is the only company that makes all efforts possible to ensure that scam artists have no access and activities in their aegis and provides an honest service. Showing a rare strength and conviction in weeding out scammers, they have kept other international dating and mail order bride services on their toes. A rather refreshing and honest way of doing business, Elena ensures that when you are the recipient of a letter from a lady tied to the dating service in your inbox at their site, it IS in reality written by the lady herself, and not the agency as opposed to many agencies which have a rather generic "introduction letter" in the tone of the lady who visited your profile. These agencies then proceed to send the letter to anyone and everyone who more or less fits the broad criteria she has set out for herself with the hope that you would pay to respond. Some poor blokes may feel they must respond to all the letters they receive and some agencies may send several in an attempt to make money of you and this would be rather expensive to you to no real avail. Their policy of introduction letters generally is mentioned in rather fine print on their registration or landing page; however it is still rather messes up the reputation of the industry being misleading and can easily make you feel you were scammed!
Cost
Absolutely user friendly, Elena's models offers some great payment plans. Recently streamlined and absolutely the best in the market for what they offer, you can sign up for their Gold Plan for a tiny sum of $99.00 for 3 months or $197.50 for an year, working out to about $16.50 per month. When it comes to legitimate international dating, THIS is the best deal! But there is a restriction; that you are limited to contacting 50 women- send as many emails as you'd like to these 50 women but if you wish to interact with many other beautiful, intelligent women out there, you would have to upgrade to the Platinum Plan. Now, the Platinum Plan lets you contact an unlimited number of lovely ladies for a three month duration with a payment of $259.00 working out to $86.00 per month. The BEST part of the Platinum Plan is that your profile gets automatically to the top rungs in the results when women search in the site which puts you way ahead in the dating game!
And then of course, there is another perk- you get advertised on their Russian language website thereby widening your reach monumentally! So, if you are in this seriously, to find yourself a life partner, go for this- It is one of the best plans in the business, indeed.
Security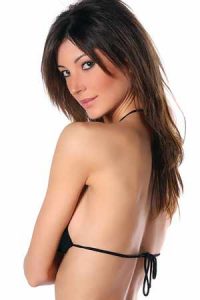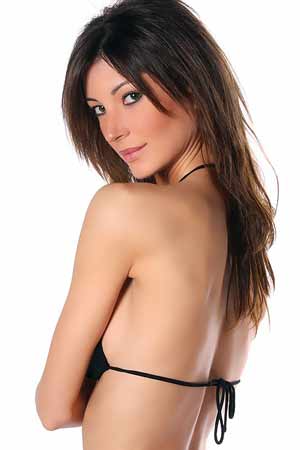 Since 1999, Elena's Models have been in business and makes a clearly visible, honest and genuine effort to be the most reliable company online. By virtue of its stringent policies, no tolerance for scammers and black and white way of doing business, it has earned a reputation of a secure, safe space. One of their most positive attributes is that they never ever see your credit card number or bank details. All transactions are through Clickbank – one of the safest ways to pay in today's' virtual banking and commerce world. There is a huge sense of honesty, clarity and trustworthiness in the way Elena's models handles profile- for instance for a lady's profile to even appear on Elena's she must have been active in the previous ninety days- only then does it reflect. This reflects that the women on Elena's are absolutely serious and very active about wanting to find a husband and are at it. There is also a unique marker called "Confirmed Profiles" for women who have been met by a representative from Elena's Models who review profiles for known scammers. So you can immediately rest assured once you see "Confirmed Profiles" marked on the girls. Getting scammed is a terrible feeling and if you make the choice of going with Elena's Models, you would have saved yourself all of that as they make every reasonable attempt and effort to keep everything above the board.
Final Analysis
We have had the pleasure to represent many good dating agencies, however, only the agency, Elena's Models can be graded a 8.5/10 they are transparent, fair and represent a huge ton of absolutely gorgeous women. And when it comes to basic services, they are indeed the market leader in providing great customer service, good security protocols, clear, over the board dealings and some very good plans.
Overall Grade for Elena's Models
Hotness Factor : 8/10
Elena's Models has some of the most gorgeous, sexy, hot, alluring and smart women in the business.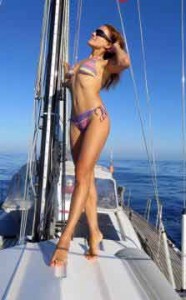 ---
Number of Profiles : 8/10
They have a huge choice of profiles, if you can't find the girl of your dreams at Elena's, then maybe, something's not right with you!
---
Quality of Profiles : 8,5/10
While Elena's does need to find a way to present longer, more detailed and descriptive profiles; their being an absolute stickler for honesty and focused efforts to weed out scammers get them a 8.5 in this category. On the plus side, they do offer a lot of photos in their profiles, often as many as eight or nine.
---
Service : 9/10
With a great, full time staff, there is a complete range of services, they provide with simply amazing testimonials.
---
Security : 8/10
Elena's Models use a third party credit card processor and has a great reputation in terms of security!
---
Cost : 8/10
Elena's recently changed pricing structure and plans put them in a clear A category.
---
Overall Grade : 8,5/10
Elena's Models has an absolutely sterling reputation backed by a great selection of reviewed profiles and efforts to combat scammers. This is why Elena's Models ranks so high. With more in depth profiles and maybe an even better worked out payment plan will make them the best in the business worldwide.
(Visited 180 times, 2 visits today)